What is a Chiropractic Adjustment?
The spine is made of several bones that connect together at joints. These joints should move smoothly in all directions. Sometimes when there is irritation or inflammation in an area of the spine those joints stop moving the way they were meant to. When that happens, the muscles, nerves, ligaments, and joints all stop functioning optimally. This is what chiropractors call a subluxation or joint restriction. Maintaining proper joint motion is important to avoid injuries and/or nervous system irritation. In order to restore proper joint mechanics and motion the doctor will direct a small amount of pressure (adjustment) at the specific joints which are restricted.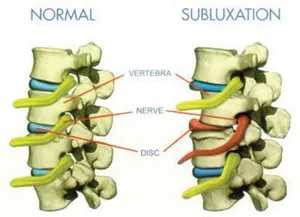 The muscles attached to the spine have a memory for their previous position and have a tendency to pull on the joints even after an adjustment is given. Providing soft tissue treatments helps the muscles "remember" the new desired position. That is why it is important to address the muscles as well as adjust the joints at the same time.
"The doctor of the future will give NO MEDICINE, but will interest his patients in the care of the human frame, in diet and in the cause and PREVENTION of DISEASE." – Thomas A. Edison
What is Subluxation?
sub = less than | luxation = dislocation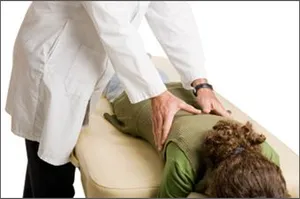 A subluxation is a stress response where muscles go into spasm, spinal bones lock up, and adjacent nerves are choked or irritated. This interferes with the control and regulation of your body and garbles communication between the brain and parts of your body.
Distorted nerve communications can be an underlying cause of many health problems beyond just headaches and back pain. For example, it interferes with nerve impulses going to or from your stomach which creates stomach problems. Your nervous system controls every cell, tissue, organ and system of your body. These nerve impulses travel through your spine, so having a spine free of vertebral subluxation allows your nervous system to function optimally and for you improve your health.
Only a chiropractic examination can detect subluxations, and chiropractic adjustments is the only natural way to reduce their effect to your nervous system. Find out if you have subluxations before they become more serious and more difficult to correct.