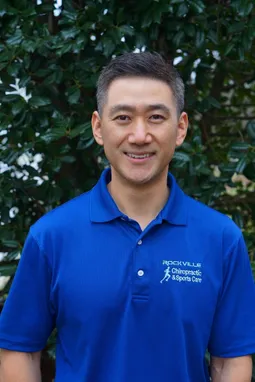 Dr. Lee is a board certified Doctor of Chiropractic and hold additional certifications such as Certified Chiropractic Sports Practitioner (CCSP) through the American Chiropractic Board of Sports Physicians, Certified Chiropractic Extremity Practitioner (CCEP) from council on extremity adjusting which gives him more knowledge of how to approach sport and occupational injuries, Certified Full-body Active Release Techniques (ART) which is highly beneficial for treating soft tissue and nerve entrapment problems, Certified Graston Technique, and Certified Kinegio Taping Practitioner (CKTP). In addition to chiropractic care, Dr. Lee is also focused on soft tissue therapies like soft tissue diagnosis, functional movement, biomechanics, and posture correction. He has many experiences in treating people who suffered from musculoskeletal conditions such as neck pain, back pain, carpal tunnel syndrome, IT band syndrome, Tennis/Golfer's elbow, rotator cuff syndrome, shoulder impingement syndrome, adhesion capsulitis, shin splints, plantar fasciitis, headache, runner's knee, and more sports injuries. .
Dr. Lee is a chiropractor with a passion for helping athletes and a heart full of love for his family. After graduating from Life Chiropractic College in 2012, Dr. Lee has been experienced as one of the ART treatment team members at Triathlon, Cross Fit, and Sport Academy, where he has gained valuable experience in treating athletes.
Growing up, Dr. Lee was a highly active individual, participating in a variety of sports, including weightlifting, Tae Kwon Do, Kumdo, basketball, golf, cycling, bowling, triathlons, and swimming. His love for swimming led him to become a certified lifeguard from the Red Cross and an advanced scuba diver from CMAS. He also holds a certification as a personal trainer from Korea.
Dr. Lee is a proud family man, with a lovely wife and twin girls. Despite the demands of his profession and his active lifestyle, Dr. Lee always makes time for his family and cherishes the moments he spends with them.
With a background in a range of sports and a deep understanding of athletic performance, Dr. Lee is well equipped to help athletes recover from injury and reach their full potential. Whether working with professional athletes or fitness enthusiasts, Dr. Lee approaches each case with the same level of dedication and expertise, creating personalized treatment plans to help his patients achieve their health goals.
Dr. Lee's post-doctoral training and certifications include
Certified Chiropractic Sports Practitioner (CCSP)
Certified Chiropractic Extremity Practitioner (CCEP)
Certified Active Release Techniques Provider (ART)
Certified Kinesio Taping Practitioner (CKTP)
Certified KDT Decompression Therapy
Certified Dry Needling therapy
Certified Graston Technique
Licensed in MD, VA